New Fintech App Combines all Financial Tasks into One Place: Interview with Jena Gruenebaum, Director of Client Advocacy at Marygold & Co

How many different apps do you use to manage your finances? The odds are you have an entire folder on your smartphone dedicated to banking, saving and investing, but what if you could do all that on one app? Find out more in this TechBullion interview with Jena Gruenebaum from Marygold & Co; a financial technology company which recently announced the launch of its banking and financial services app, offering streamlined and tailored solutions for money management.
Please introduce yourself to us, tell us more about your journey so far in the fintech industry and your mission at Marygold & Co?
My name is Jena Gruenebaum, and I am the director of client advocacy at Marygold & Co. I joined the company about nine months ago after spending a decade at prominent investment firms. While I am forever grateful for what each stop of my career offered in terms of learning and development, I was ready to put my efforts behind a company that was nimble and forward-thinking, with the goal of delivering the best client experience from day one — and that's what I found in Marygold & Co.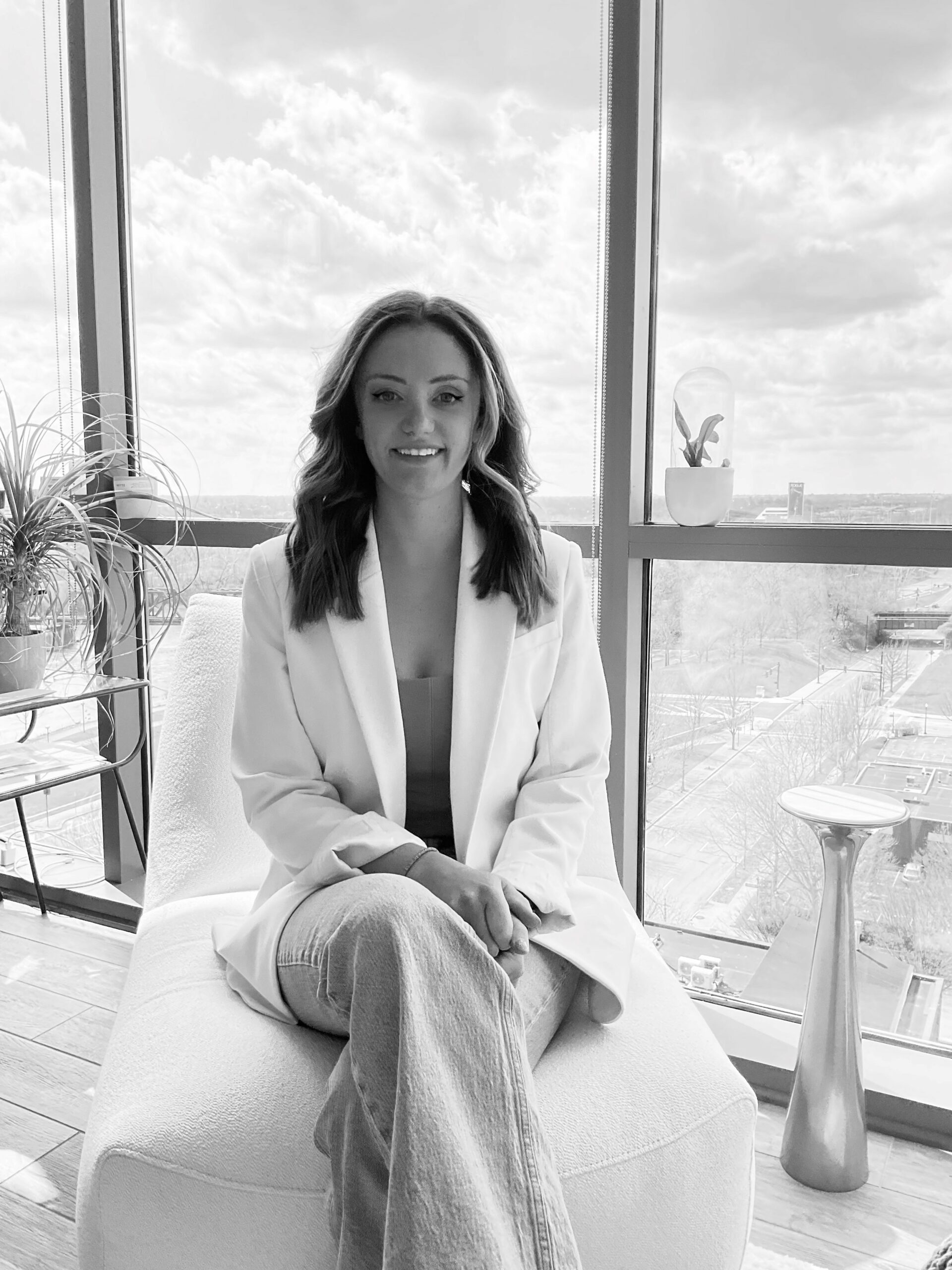 Could you tell us about your new fintech solution, banking and financial services app plus debit card, what problems is solving, who is it for and how does it work?
The Marygold & Co. app empowers clients to bring all of their financial transactions together into one place — organizing what could otherwise be an entire folder of apps and spreadsheets into one simple and easy-to-use platform. Our unique solution addresses a myriad of common problems, from lacking convenience and accessibility to time-consuming transactions, poor financial literacy and generic, cookie-cutter services not personalized to help individual users.
To sign up, simply download the app and provide some identifying information — it's as easy as that! While awaiting the arrival of our debit card in the mail, clients can explore the app, including an ever-growing library of content aimed at boosting financial literacy. We have something to offer clients at every stage in life, but hope to resonate with younger savers who have the opportunity to set themselves up for long-term success. We have found that these savers often lack the proper tools and resources to achieve their goals. Marygold & Co. exists to address that gap.
What trends inspired the development of this new fintech app, could you give us a market overview of the banking and financial services sector and why your new solution is a must have at this point?
We want to bring clients an experience that redefines how they think about banking. Right now, there is an entire marketplace of apps that are great for certain aspects of a person's financial life — payments between friends, staying on top of bills, investing, saving, etc., but we want Marygold & Co. to be the platform that conveniently brings everything together in one location. With the increased demand for convenience, artificial intelligence and other digital banking trends driving innovation and change, our unique banking and financial services app truly simplifies and organizes every aspect of how clients interact with their money.
Taking a closer look at the Unlimited Money Pool investing features, how does this work and could you elaborate on the need for diversified portfolios on the app?
Money Pools are individual investment accounts designed to help clients meet short- and long-term savings goals. For example, if a client wants to purchase a home in five years, they can open an account and start contributing today. Upon opening, they will receive a recommended investment portfolio — one with risk aligned with their stated time horizon.
As the client continues to save and contribute, they have the opportunity for their money to grow in the market. The portfolio risk automatically reduces so their savings are better protected as the date for their home purchase approaches. At Marygold and Co., we offer clients the opportunity to open unlimited individual Money Pools without additional fees — so they can start saving for all their dreams.
What inspired the convenient "PayAnyone™" capability on your app, how does it work and what makes this special?
As the name suggests, we want our clients to be able to pay anyone with a U.S. bank account, whether they are a Marygold & Co. client or not. When sending money to another Marygold app user, the app sends a push notification, and the funds are dispersed. Others without the Marygold app, will receive a text or email with instructions to accept the funds. After entering their bank account information, the app facilitates the execution of the transaction. PayAnyone™ is our unique approach to giving our clients the simplicity and ease of keeping all their transactions within one app, regardless of where their friends and family choose to bank.
The entire thrust behind Marygold & Co. is to simplify financial lives — and while other apps provide similar services, they require that the other person also have the same app. Our team knows PayAnyone™ is a better way forward.
How safe is your app, tell us more about your advanced security features, and how they empower clients to take control of their account security?
The Marygold & Co. app has a built-in mobile application protection suite (MAPS) to identify suspicious behavior and protect confidential client data and payment controls within the app. Clients experience a safe and secure app session using this new MAPS layer, which doesn't impact any app performance issues. The app also provides security controls to handle different types of transactions (e.g., contactless, e-commerce, point-of-sale and international.) For lost or stolen cards, clients can freeze their debit cards with a simple toggle within the app.
With digital transformation, came the innovation in contactless payment, could you give us more insights into the contactless technology and how it works with the Marygold & Co. debit card?
Contactless "tap-and-pay" payments have exploded from one in every three to every other transaction in the last few years (thanks to COVID-19!). Secure, encrypted tap-to-pay technology facilitates a smoother and faster checkout experience at retail stores. Our Marygold & Co. debit card is contactless-enabled by default and globally accepted at all point-of-sale storefronts, which means all transactions support card-present (face-to-face) payments. With contactless payment technology embedded in our debit cards, key fobs and wearables, Marygold & Co. ensures a fast and convenient way for daily purchases.
What customizable savings and funding accounts are available on the Marygold & Co. debit card, how do they work and what are the benefits?
In addition to investment Money Pools, we offer two additional cash options. First are cash Money Pools, which act like a traditional savings account but are still unlimited in nature, allowing clients to bucket their emergency reserves and short-term savings in a way that makes sense for them. Second are Spend Now accounts, which act as traditional checking accounts. Debit card transactions, PayAnyone™, bill pay and other transactions are executed within Spend Now. By offering three fee-free options, clients can bucket their money in a way that makes sense for their financial goals.
What is the user response for the new debit card so far, and use cases or success stories you would like to share with us?
While our product and engineering teams were hard at work developing the app, our operations team amassed over 10,000 people for our waitlist. Having just debuted, many of those folks are now active users. Thus far, the response to the card design, delivery experience and functionality has been very positive. We look forward to continuously improving by analyzing data and feedback over the coming months.
What are you currently working on and what are your future plans for this fintech app, any available opportunities for investors and partnerships at Marygold & Co.?
As a full-service financial company, we will never stop adding to the tools and services that help our clients simplify their financial lives! We are very proud of our current product but are excited to offer retirement vehicles, budgeting tools and other in-demand features soon. Our goal is to never stop evolving on our path to make managing money the easiest part of our lives.
For more information, visit https://marygoldandco.com/
https://marygoldandco.com/wp-content/uploads/2023/06/jena-scaled.jpg
2560
1920
Emmanuel Hinneh
https://marygoldandco.com/wp-content/uploads/2021/06/logo.png
Emmanuel Hinneh
2023-06-27 13:39:34
2023-06-28 13:45:04
FINTECH NEWS